Once thought of as a fad, social media platforms such as Facebook, Instagram, and Twitter has certainly proven naysayers wrong.
Floral business owners have taken advantage of the growth possibilities that social media has to offer.  Beyond that social media, communities have led to an influx of new floral enthusiasts. In other words, social media is helping floral designers get the respect and credibility that has been long overdue.
If you are using Facebook, Instagram and Twitter for your floral business, this blog will help in maximizing your knowledge by revealing the best Facebook, Instagram and Twitter secrets.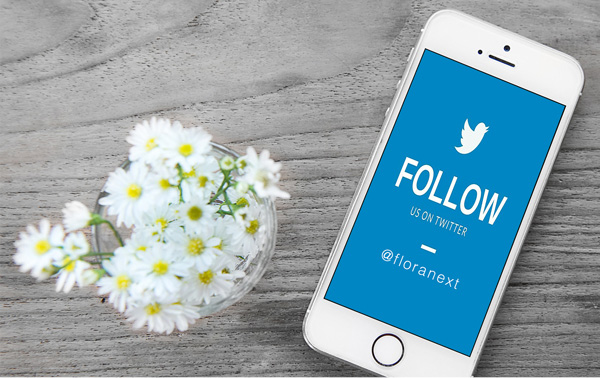 Twitter Secrets Revealed:
Twitter & Google Are Lovers – Or perhaps only friends with awesome marketing benefits. Twitter and Google work hand in hand. Meaning all your Twitter content does get indexed by Google, be it your tweets and even your bio. This will ultimately help people find you on Google which is a win, win for sales on your floral eCommerce.  Make sure to use relevant keywords in your bio and same for tweets, use hashtags that have to do with your floral business.
Embed Tweets On Your Website or Blog – Embedding tweets on your website is a great way to show your tweets to your visitors who are not on Twitter. The best part is if they click the link and it will take them to your Twitter page.
Tip: To Embed your Tweet: Once you have tweeted something click on the drop-down arrow in the upright-handed corner located within the Tweet. Select Embed Tweet, copy and paste the code to your blog or website. 
Add More Images To Tweets – Did you know you can add more than one image to your tweets? A total of 4 to be exact, it is so simple to do after you add your image click on the photo icon and add another image.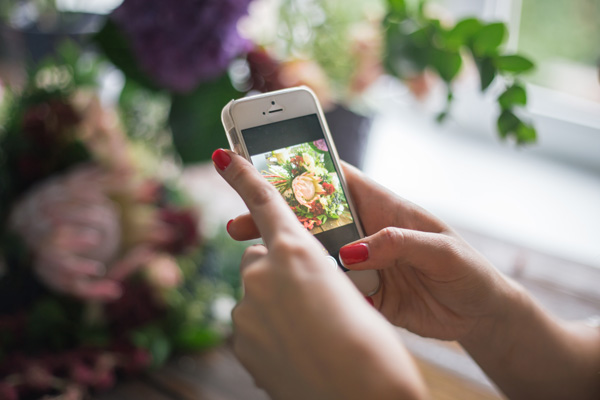 Instagram Secrets Revealed:
See The Return Key – When adding a caption on Instagram you may find that you cannot use the return key. Using the return key allows having better-organized captions on Instagram. So how do you return on Instagram?
Tip: When typing in your caption look below to the left-hand side if you click on 123 the return key appears. 
The Art Of #Hashtagging – We get it, hashtags are not a secret, however, hashtags need to be mention as this is a priceless business marketing tool. When adding an image think about the hashtag you are using. The key here is to get them seen, picking ones that are too common may get your post lost. Be sure to be specific, relevant and look at other tags in the same genre.
Search Posts By Location – Why is this so great for marketing? You can view and follow posts in your specific area.
Tip: On the bottom of your home screen click the magnifying glass, click the search bar and "Places" appears.  Type in the search the place and you will see all top recent posts. 
Pin Your Instagram Post On Pinterest – Unfortunately, when adding posts to on Instagram there is not direct share to Pinterest. However, this can be done fairly easily and when posting on Instagram it is always best to share the images on Instagram as well.
Tip: Find the post you want to pin on Pinterest, tap on the 3 dot icon.  Select "Copy Link", open your Pinterest and tap on person icon > then plus sign > click below "Copied Link" pick your Pinterest board and Valhalla,  you have now shared a post on Pinterest.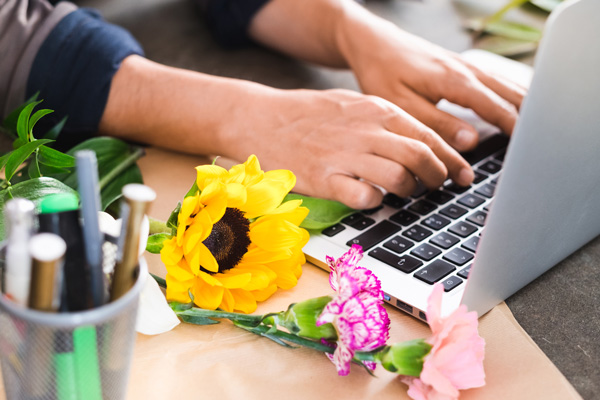 Facebook Secrets Revealed:
View Messages You May Not Know About –  You may have some messages in your inbox from people you are currently not friends with. These messages could get quite interesting.  
Tip: To view these click on the icon for messages, (circle with lightning bolt) click on "Message Requests" and if you see "See Filtered Requests" click that you have now discovered you hidden Facebook inbox. 
Facebook Mobile Phone Look Up –  There are many reasons why you may need to look someone up on Facebook by just using their mobile phone number. All you have to do is type the mobile number in the search field on Facebook be sure to add country code or area code.
Tip: Go to Audiences tab in Ads Manager. Click the "Create Audience button", select Customer Audience and then "Customer List". Upload your CSV or TXT file or drag and drop the file
Floral Designers, do you have Facebook, Instagram & Twitter secret or tip you would like to share? Please share your feedback in the comment section below. If you have any questions please post below as well!
________________________
BloomsBy makes great Wedding Floral Management, wedding/event proposal software, wedding/event contract software, and floral technology. Let us know if you want a free demo or try our software for free here!